Backpack Hunting For Sheep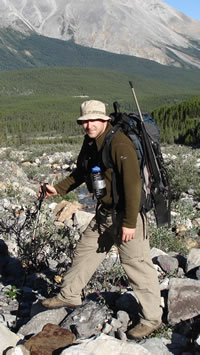 Backpack hunting for sheep is a serious hunt. It's physically and mentally demanding. You need to be able to pack at least 40-50 pounds on your back going in. And If you are lucky enough to take a sheep you are coming back out with closer to 100+ pounds worth of Gear, Meat, Horns & Cape. So you don't want to be packing a lot of excess or heavy gear.

Read More at: BC HUNTING BLOG
I read this blog with some great interest. Someday I want to get out and go sheep hunting and this post was fascinating to me. I am jealous that I am no longer 25 and out of shape at 37. I am jealous that it is going to take me years of saving to afford the possibility of sheep hunting. I know the reality is that I will be well into my 40's before I get drawn but I will get to experience the thrill of chasing rams. Either way I think it is about time I start looking for a better pack and finding a way to make time to work out!